Reporting on the 2011 Tōhoku earthquake
Due to the recent earthquake in Japan, Wah Yan Star Studio has made a special programme about it. Ms. Patricia Chan, our school psychologist, gives us an overview of the mental effects of this unfortunate event on people. The video also quotes some thoughts of the schoolmates on this catastrophy. Hope you may understand more about the earthquake as well as the nuclear crisis in Japan after watching the video.
This video is released under the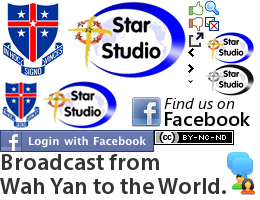 license.